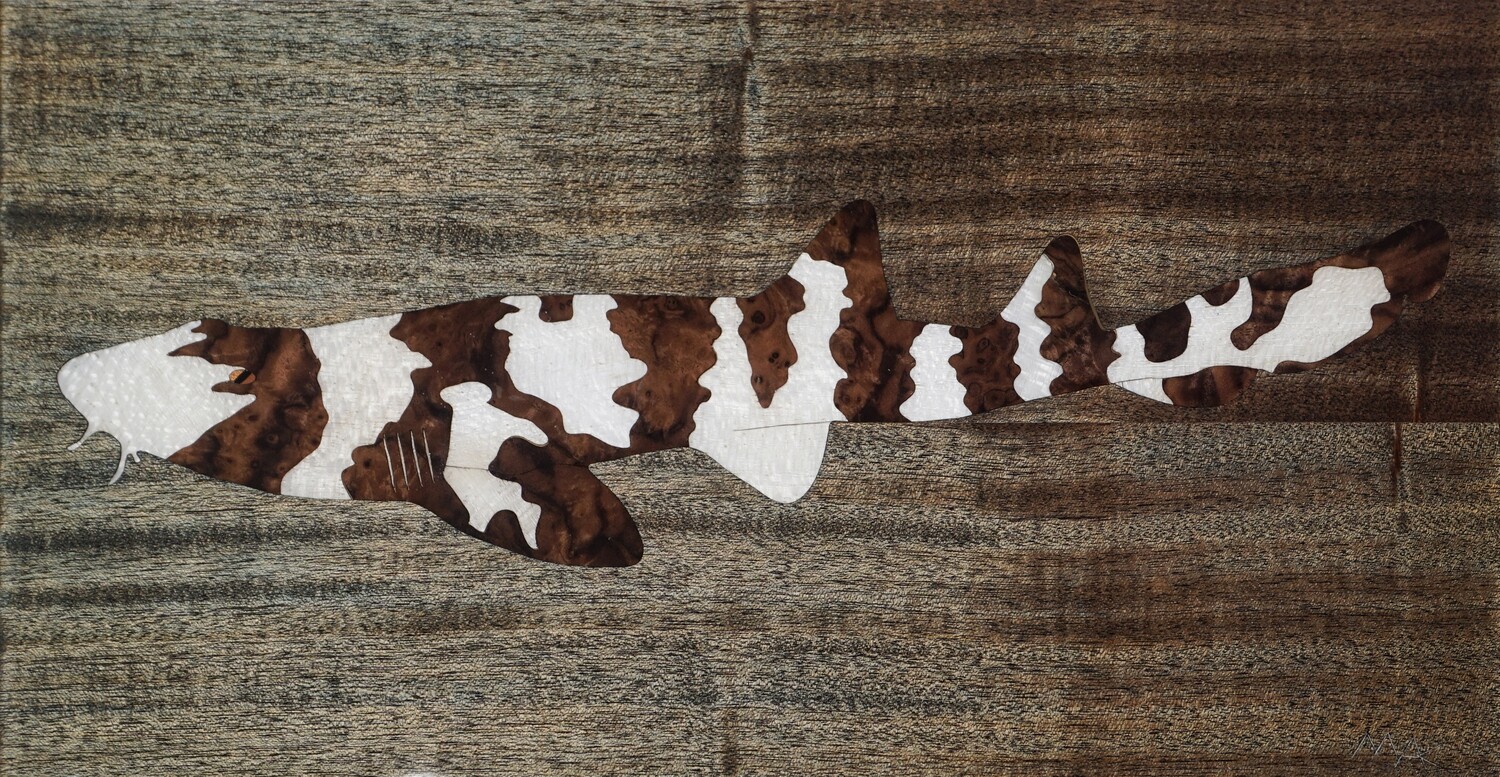 Brown Banded Bamboo Shark #2
SKU 00179
Product Details
This is a marquetry "painting out of wood" veneer depiction of a Brown Banded Bamboo Shark. The woods used in this are figured Walnut burl, figured Maple, Mahogany, Rosewood and Ebony some of which are hand painted with tinted shellac. The surface and edges of the piece are varnished in crystal clear ultra uv-resistant 'art resin' self leveling epoxy specifically designed to ensure the preservation and protection of both the woodwork and the integrity of these colors! The veneer work is laminated to an edge banded MDF substrate backer board which is sealed with multiple coats of shellac on the backside. The piece comes with it's own "French Cleat" for quick, easy and super secure hanging. When Ron Burgundy says "Stay classy San Diego" he's talking about having this type of artwork in your home!
Dimensions: (10"H x 19"W x .75"D)

Save this product for later
The artwork of Mac Hillenbrand
"painting with wood and resin"